LIFEPAK CR Plus AED Recharge Pack - two electrodes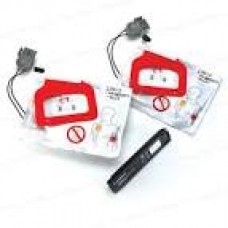 Brand:
Physio Control
Product Code:
11403-000001
Reward Points:
0
Availability:
100
Price: AU$176.00
Ex Tax: AU$176.00
LIFEPAK CR Charge-Pak
Keep your LIFEPAK CR Plus or LIFEPAK CR Express rescue ready with this genuine LIFEPAK CR Chage-Pak.
This model includes 2 packs of electrodes and one Charge-Stik complete with instructions on how to change out your old charge system for this new one.
Shelf life is 2 years. There is no need to purchase this accessory unless your device is displaying the charge system icon in the LCD or you have recently used your AED.
Important Links: